Our Team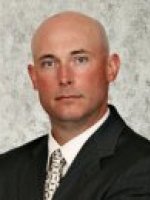 Raymond Dahlman, CRPC®
President - Financial Consultant
Raymond Dahlman's role as a financial consultant was a natural segue from earlier professional roles where he was responsible for ensuring people's well being.
Recognized for his leadership skills, he started out with the U.S. Navy as a Team Leader overseeing the safety and post-flight maintenance of F/A-18 aircraft with VFA-106 at NAS Cecil Field in Jacksonville, Florida. He also trained Naval personnel to become qualified F/A-18 Troubleshooters and Plane Captains. While serving in the U.S. Navy, Raymond received the Navy and Marine Corps Achievement Medal and Good Conduct Medal.
Raymond later moved to financial services so he could use his talents to enhance people's financial lives. In positions at several major financial services companies, he helped put clients on solid financial footing by developing long-term financial management strategies. He also developed and managed a function to monitor and improve customer satisfaction. Raymond has built a successful financial practice based on his ability to relate to his clients' complex financial situations.
At DSA Financial Group, Raymond uses a comprehensive, team approach that seeks to involve the tax advisor, insurance agent, attorney and other professionals whose input will enhance the integrity of the financial plan over the long term. He brings investments, insurance and retirement, estate and tax planning into one plan to minimize or eliminate gaps that can leave families under-prepared and under-protected. He strives to ensure that the overall plan is appropriate for risk tolerance and growth objectives and efficient for diversification, insurance coverage and tax purposes.
Raymond obtained his Chartered Retirement Planning Counselor (CRPC®) designation in 2007 through the College for Financial Planning in Denver, Colorado. He holds a FINRA Series 66 license. A native Houstonian, Raymond lives in Perry Park, Colorado with his wife Leslie.